Popular Adelaide Storage Solutions
From personal storage, document storage to undercover parking – we have storage solutions to suit everyone's needs.
Welcome To U-Store-It
With 9 facilities located across Adelaide and almost 40 years of industry-leading experience, we know what you need when it comes to storage! Adelaide's best storage solution.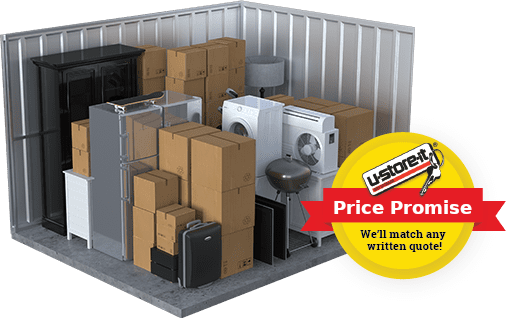 Frequently Asked Questions
How much does storage cost in Adelaide?
U-Store-It has 9 sites around Greater Adelaide including the Adelaide Hills region with many affordable sized storage units to best suit our customers' needs and location. Prices range from $40p/month (only $9.23 a week!) upwards. We have a size and price to suit any customer need. Depending on the time of year you may be lucky enough to secure a monthly promotion.
How much does storage cost for a year?
Depending on the size of the unit. Obviously the bigger the unit the greater the cost however U-Store-It offers discount for customers that pay 6 or 12 months in advance on all our sized storage units.
How much does it cost to store items in storage?
U-Store-It strives to have the most affordable storage units offering an assortment of sizes to best suit everyone's needs. Cost is size and location dependant so give us a call today to ensure our professional storage consultants tailor a size to save you money. 1300 20 90 70.
Can you hang out in a storage unit?
Sure! Run your home office or business from our self-storage facilities. Come and go anytime during our access hours like it's your second home and/or work environment.
Do you have 24 hour access?
Access hours at all U-Store-It sites (except; Norwood and Tonsley) provide the convenient access hours of 5am to 10pm, 7 days a week, 365 days a year.
How safe are my goods in storage?
Goods stored in our secure facilities are safer than your own house – ask your insurance broker! Safety is paramount to U-Store-It with all units being individually alarmed combined with 24 hour CCTV recorded footage, electric fencing plus a few more tricks up our sleeve to ensure your piece of mind.
What can I store in a storage unit?
Almost anything!! Storage units can be used for archiving, furniture, personals, vehicles, business stock.  People require storage for many different reasons and we cater to everyone.
What can't I store in a storage unit?
Obviously illegal substances, explosives, highly flammable liquids etc. If you're unsure simply ask us for advice.
Do I need insurance for my storage goods?
We believe if your goods are worth storing they are worth insuring.  We offer very affordable insurance at only $2 per 1000 @ a minimum value of $5000 per month ($10 premium per month – 2.5 coffees. You will struggle to find cheaper insurance with the same customer protective terms than what U-Store-It offer.
Why our Facilities are the best.
Our facilities are state of the art and we're proud to say we have some of the best storage facilities in South Australia.

Ranked Adelaide's #1 Self Storage
providers by our customers.
Self Storage units with a difference.
We pride ourselves on being able to offer individual Self Storage units with a difference. In all of our 9 locations our Self Storage units are under one main roof, ensuring additional security and improved temperature control.